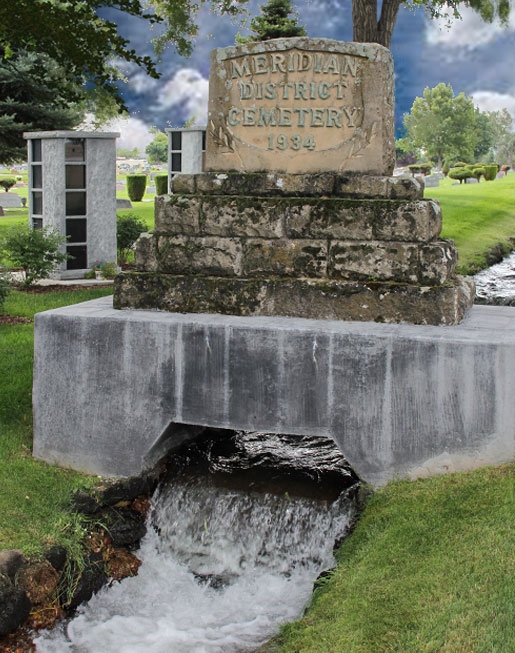 Welcome to
MERIDIAN CEMETERY
The Meridian Cemetery was founded in 1878 and became the Meridian Cemetery Maintenance District in 1934 to better serve the citizens of Meridian and the adjoining countryside. The cemetery grounds consist of property held and maintained for the constituents of the special taxing district which is composed of properties within Ada County, and the cities of Meridian and Boise.
The Meridian Cemetery District is charged with beautifying, improving and maintaining the Meridian Cemetery under Idaho statute. We strive to maintain the property owned by the district as a place of peace and beauty for burial and memorialization of the deceased, as well as provide services to our constituents and the public in a professional and respectful manner giving consolation to families and individuals by meeting their needs with compassion.
Take a Tour
of the Meridian Cemetery Grounds
plot
search
Use our plot search feature to locate your loved one. Search by name, birth-date, and more.
maps
cemetery and district boundaries
fees
and regulations
A comprehensive price list and detailed grounds rules.